Mallerie
List All Members | Staff: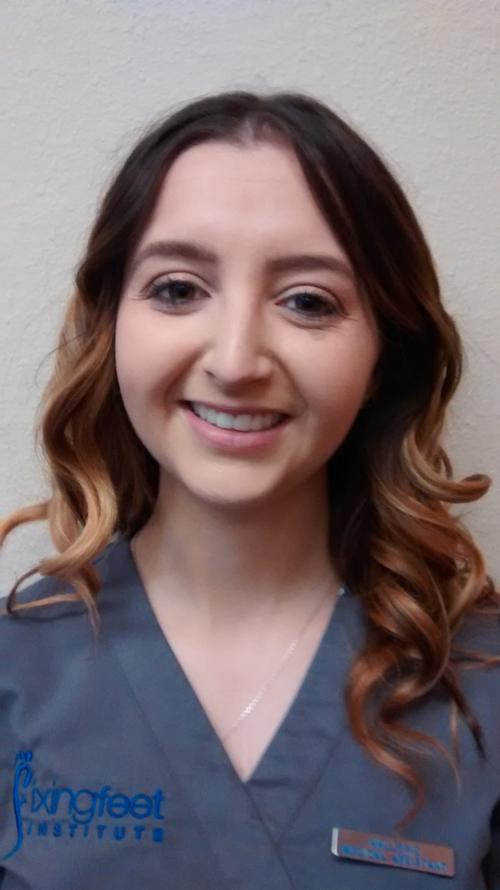 Mallerie K
Medical Assistant
Fixing Feet PLLC
14823 West Bell Road, #100
Surprise, AZ 85374
Mallerie joined Fixing Feet Institute In October of 2016 as a Medical Assistant. Her duties including rooming patients, taking vitals and assisting the Doctors in patient care, as well as helping to maintain equipment and inventory of medical supplies.
Mallerie graduated from ASU in December of 2016, en route to a Masters of Physician Assistant Studies. She has held a CNA/LNA license since August of 2012, and has experience in a hospital setting since 2014.
Mallerie lives with her parents, her brother and her pup, Belle. She enjoys going to the gym, watching sports and especially watching movies.
"Laughing is a requirement. If I haven't made you smile at least once, I have not done my job properly"
- Mallerie
Medical Assistant